After a spell as an officer in the French Army officer, Guy de Dolomieu (1750–1801) became Professor of Mineralogy . . .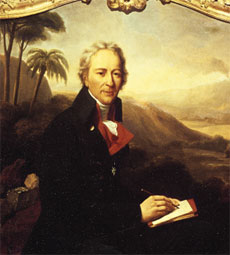 A limestone with Mg
Is a local specialty
Of the southern Tyrol region. It was here
Guy Tancrède de Dolomieu –
A guy who knew a thing or tieu –
Named it Dolomite. The reason's crystal clear!
[Image: Annales des Mines]