The 3000 or so rock and mineral specimens that Charles Darwin sent back to England during his Beagle voyage languished in a basement at his home, Down House in Kent, until a grant from the Heritage Lottery Fund enabled them to be properly recorded and curated at the Sedgwick Museum of Earth Sciences at the University of Cambridge. An exhibition displaying them is due to open in 2009. This behaviour confirms that Darwin was a typical geologist. In his later years, he was afflicted by a mysterious illness. I wondered if the two facts were related.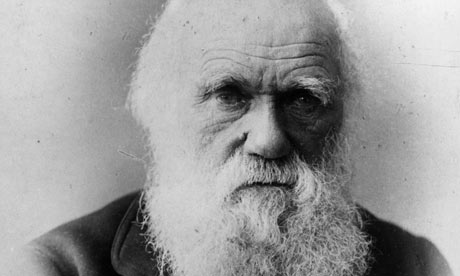 If your field-tripping rocks
End up stashed in a box,
And the box is put somewhere secure,
And if soon many more
Are put into your store,
You've an ailment for which there's no cure.
After years of collecting,
If you find you're neglecting
To remember which basement they are in,
Your ailment's the same
(Whatever its name)
As the one that afflicted Charles Darwin.
[Photo: The Guardian (General Photographic Agency/Getty Images)]