In which certain rather young people are  shown some of the sights. (The direction of London is typically 'up' to folk who live south of the Thames; please feel free to substitute 'down' if it better reflects your own geography.)

We're going up to London –
We're going there by train.
We'll spend the day in London
And then come back again . . .

Well, now we're up in London,
And we can hear Big Ben
(Big Ben's the bell inside),
And hark! It's striking ten!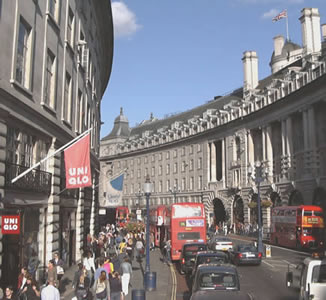 London's full of people,
Some travelling by bus,
Or car or bike or taxi,
While others walk – like us.

It's time to meet our friends
In what they call 'Tate Modern'.
As power stations go,
Tate Modern is an odd 'un:
A giant of a place
With lots of things to see.
It's by the Thames in London,
And the best thing is, it's free!

And while we're up in London,
We'll cross the River Thames
By the new Millennium Bridge –
It's one of London's gems*.

St Paul's Cathedral's whopping,
As are its entrance fees.
We won't go in; we'll stop
To eat our sandwiches.

There's dinosaurs in London,
Inside a huge museum,
So now we're here in London
We'll pop along to see 'em.
Oooh! They're big and scary.
We're glad they're all extinct.
(Or are they? That one there –
I'm pretty sure it winked . . .)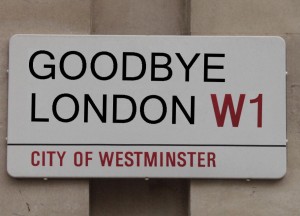 Our time in London's over,
It was a revelation!
We've had a lovely day,
Now we must find the station . . .

We've just been up to London –
We went there on the train.
We spent the day in London
And now we're back again.
*  It doesn't wobble any more,
Well, not enough to feel –
They fixed it with giant dampers
Made out of tons of steel.
[Images: telegraph.co.uk; wikipedia (2); ukstudentlife.com; BBC News; metazone.co.uk; /free-beautiful-desktop-wallpapers.blogspot.com/; blog.commarts.wisc.edu; dreamstime.com]