While the diminutive Romney, Hythe and Dymchurch Railway rattled its way to Dungeness with us on board, a number of people at the lineside waved as the train steamed by. It struck me as an odd thing to do.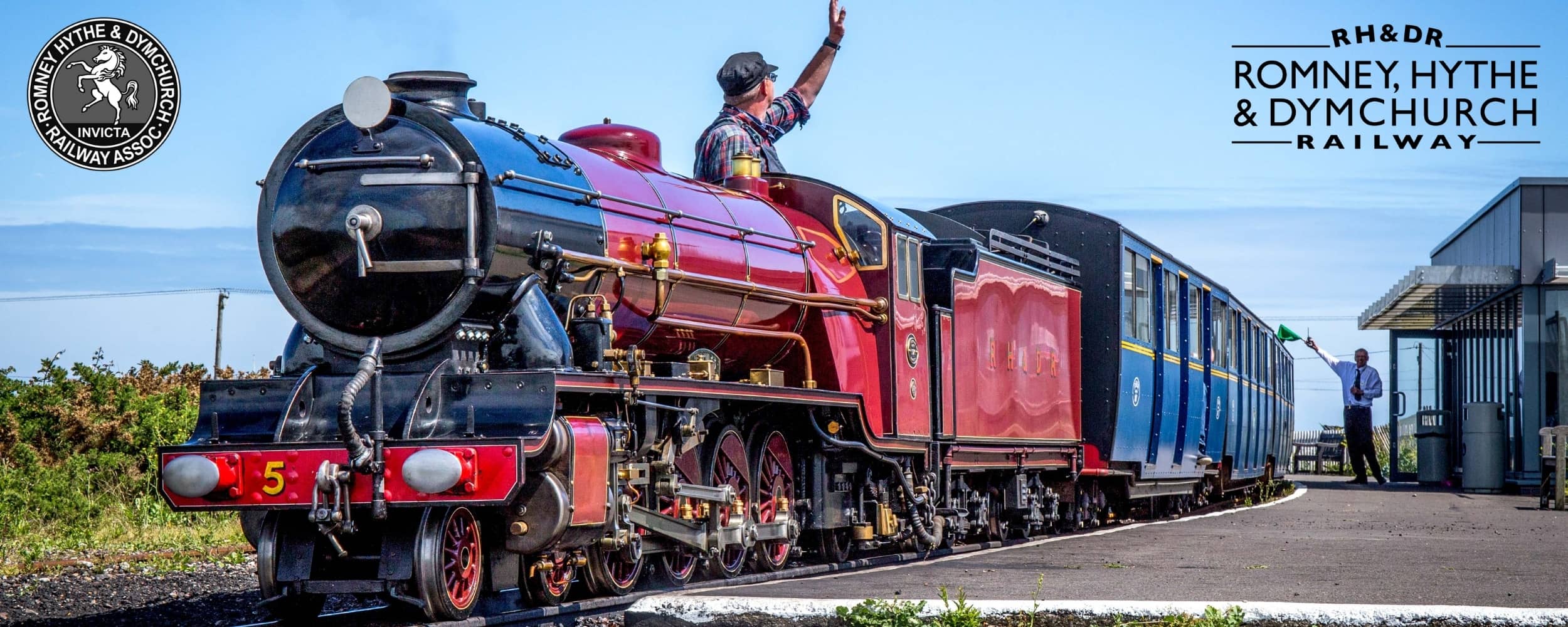 On Romney Marsh, there runs a line
Of one-third scale steam train design.
Enthusiasts since '27
Have wallowed in this seventh heaven.
It rattles through the countryside
With views extending far and wide;
And as it passes folk nearby,
They often wave! I wondered why…
Why do people take such pains
To smile and wave at passing trains?
Perhaps they think trains have the knack
Of answering them by waving back?
Surely not, for trains can't wave!
It seems a strange way to behave;
Yet, as we clattered down the track,
I found that I was waving back!
Image: RH&DR